Services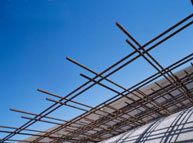 From device manufacturers to mobile service providers Integrated e-Solutions Ltd. offers its customers and partners high-quality research and product development services.
The Integrated e-Solutions Ltd provides complete IT solutions for our partners, for example:
Outsourced software development
Embedded systems development
Application development
On-site consulting
Software distribution
Non-development integrated solutions and services
The company can provide expertise in most of the programming languages and operating systems.
We are open to new ideas and challenges and ready to extend the range of our IT partners. We are eager to engage in future fruitful cooperation.
For futher information please contact us: